Year 3 Home Learning
The first period of home learning has now ended as of Wednesday 1st April.
We will update our class 'Home Learning' pages with more suggested learning activities from Monday 20th April.
Current learning activities will remain on our school website until 20th April when we will remove them and start afresh with new activities for next term.
Other relevant learning links and resources will remain on our 'Home Learning Extra Links' sections of our website.
Take care and stay safe during this Easter time.
The Necton C of E Primary School Team
----------------------------------------------------------------------------------------------------------------------------------------------------
Wednesday 1st April
Hi, Seahorse class and Seahorse class teachers! It has been lovely to speak to some of the Seahorse class families and hear how you have been getting on. It has been amazing to learn all about the extra projects you have been doing along with your daily set tasks. I hope to get around to speaking to you all as soon as I can.
I have just found out Cressida Cowell has been reading a chapter a day of her book 'How to Train Your Dragon'. Head over to her YouTube channel to catch up on the chapters and have a daily listen if you feel like hearing an excellent story read by the actual author.
https://www.youtube.com/channel/UCe01xn13M8q2dsIw0mvW9lg
I really would like to say a massive well done to everyone for all of your hard work and effort during these unusual times.
It is Easter break tomorrow, so here are your last maths and English tasks before the holidays.
Again, check out the class blog this afternoon to catch up on some of the things that your classmates have been up to.
Take care, enjoy the break and I hope you have lots of fun with those that you love.
Maths
Use the sheets below to solve some puzzles and play some games using the skills you have been practising over the last two weeks.
You could copy the planets and numbers into your books to play 'Planetary Wars'. For the mazes you could write the calculation and answer to each step in you book or just trace the route of the maze with your finger on the screen if you do not want to print.
English – Writing in the style of a Greek Myth
We have been writing and learning about the Greek myth The Odyssey by Homer. It is all about how our hero Odysseus is trying to sail back home to Ithaca after the Trojan war. Unfortunately, he keeps ending up on all sorts of strange islands where he faces a range of dangers including meeting many different mythical creatures. He has to find a way to outsmart or escape them all to carry on his journey home.
I would like you to try writing a chapter in the style of this myth. This task may take a little longer that the other activities so far, so try writing maybe a paragraph at a time and then returning to it when you feel you would like to. All the information to help you get started writing your very own chapter is below.
If you think today's task is a little tricky. Try just writing a paragraph, or make a comic strip of your ideas here using the Ancient Greek features:
https://www.storyboardthat.com/storyboard-creator
Tuesday 31st March 2020
Good morning. Happy Tuesday everyone! Why don't you try making one of these origami walking worms just for fun! Use a straw to make them walk. You can even race them if you like!
https://www.youtube.com/watch?v=IxEhFgJ-Bjk
Here are your maths and English tasks for today…
Maths- Finding fractions of an amount.
Read the information and decide which of the challenges you would like to try today.
Information…
Task choices…
English- Reading – Skeleton Island
Monday 30th March 2020
Good morning. I hope that you have all have a super weekend. In addition, I hope that you are settling into your home learning and finding a routine that works for you. Some people might like to stick to a timetable, while others might enjoy breaking up the day a bit more, dipping into the tasks throughout the day.
Make sure you are making the most of your spare time by doing plenty of reading. Why not try an author you have never heard of before? Check out the Home Learning Extra links – English home learning page on our website (or click here https://www.necton.norfolk.sch.uk/English-Home-Learning/ ), to find links to lots of online libraries with free audio and eBooks available.
Here are your maths and English tasks for today and a new weekly menu from which to choose activities from other subjects.
Maths- Tenths as Decimals
Follow this link to the White Rose Maths page and complete the final lesson in Week 1 - Lesson 5 –Tenths as decimals.
https://whiterosemaths.com/homelearning/year-3/
Watch the video introducing the skills you need and complete the activity provided. These can be done in your workbook by just recording the missing amounts.
Extra challenge: Use your Maths Whizz accounts to attempt the problem solving activities and games I have set.
English- Grammar- Prepositions
This week's home learning menu.
Friday 27th March 2020
Good morning everyone. Lots of you have been sending me examples of some fantastic home learning and photographs of other activities you have been up to, so I have put them together on our usual class blog page. You can visit it now and see what some of your friends have been doing. You can find the link to it on our normal year 3 class page.
Its Friday! In Seahorse class, we know what that means. Spellings and times tables! I hope that you have still practised both your times tables and spellings in your green book. Use the PIXL app to practise your target multiplication table or use the link below and choose the table you are on.
https://www.timestables.co.uk/
Remember it is good to revisit all the multiplication tables you have learnt with a real focus on the 2, 3, 4 and 8, as these are our targets for Year 3.
With your spellings, ask a family member to test you on last week's spellings (in your green book) and then have a practise of these new spellings from spelling shed.
You can stop there if you fancy a quieter day today, but here are a word hunt and a fractions maths investigation for your English and maths tasks today.
English- Prefixes dis, mis and un.
Find a book and go on a prefix hunt. How many words can you find using the prefixes above? Write a few silly sentences using the words you have found.
Top Tip: watch out for words that start with the same letters but aren't really using them as a prefix such as: disaster, miserable and universe.
Extra Challenge: Have a play of this Easter themed prefix spelling game- https://www.spellzone.com/word_lists/games-418670.htm
Maths –Investigating halves
How many different ways can you show a half by shading parts of a 6 piece chocolate bar? Remember you do not need to print it out you could always use the squares in your book.
Look after each other and have a fantastic weekend! :0)
Thursday 26th March 2020
Good morning everyone. I hope you all had fun yesterday. Make sure you get plenty of down time, as this is very important too. However, if you want even more learning tasks check out the new Home Learning Extra page on the school website for links to other subject based learning.
Here are your maths and English tasks for today.
Maths- Fractions to make a whole.
Follow the link to the White Rose Maths page and complete lesson 2- Making the Whole.
There is a super 5-minute video showing you all of the skills you need. After you have watched it, click the 'Get the Activity' link and complete the mixed questions and problems. These can be done in your workbook if you do not want to print out.
https://whiterosemaths.com/homelearning/year-3/
Extra challenge: Copy and complete the fraction pyramid problems. You will need to add the fractions next to each other to complete the box immediately above. Carry on until you reach the top. Sometimes you may need to work downwards and subtract to find missing fractions. Good Luck!
English- Describing a setting
Support sheet to help
Wednesday 25th March 2020
Good morning! I hope you are all keeping well, spending plenty of time doing some fun activities and getting out into the garden if you can.
It has been lovely to see some of you starting to use your Maths Whizz accounts again. Keep going as the work will get more challenging as you go.
Keep up with the Joe Wicks Workout or if you fancy slowing it down a bit today, try a Cosmic Kids Yoga session. The link below will take you to a Star Wars themed session but search YouTube and you will find themes such as: Minecraft, Pokemon, Alice in Wonderland and even Trolls!
https://www.youtube.com/watch?v=coC0eUSm-pc
Here are your daily maths and English tasks…
Maths- Adding and subtracting fractions with the same denominator.
English- Spelling and Grammar- Contractions.
Tuesday 24th March 2020
Good Morning Seahorses!
It was so lovely to hear from some of you yesterday and even see some photos of your fantastic work. Remember you can contact me any morning using the email inside the cover of your red folder.
Feeling active? Join me with a morning work out with Joe Wicks on his YouTube channel at 9.00am sharp!
Here are you daily maths and English tasks. Also, the weekly task menu is still there if you want to top up your learning! Remember you do not need to print anything out if you do not want to. All tasks can be completed by just writing your answers in your home-learning book. Keep the presentation neat and don't forget the date and title.
English – Reading comprehension day
For a real challenge, read the text about the Greek Trojan War. It is presented in the style of a newspaper report written by the ancient Greek god of war Ares! Answer the questions at the end in your book.
If it gets a little tricky try out the traditional tale of The Elves and the Shoemaker instead.
Trojan war reading comprehension.
The Elves and the Shoemaker reading comprehension.
Maths- Identifying fractions of a shape and set of objects.
I recommend reading all of the information, tasks and extra challenges first to refresh your memory and to choose what you would like to attempt.
A little background information…
A little extra if you are getting into the swing of it!
Extra challenge: Look for items around your house which show fractions. There are a few very creative examples on the internet. You could use crayons, sweets, money and of course Lego. Here are a few examples...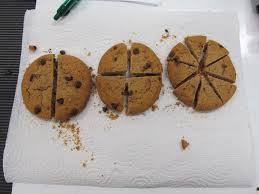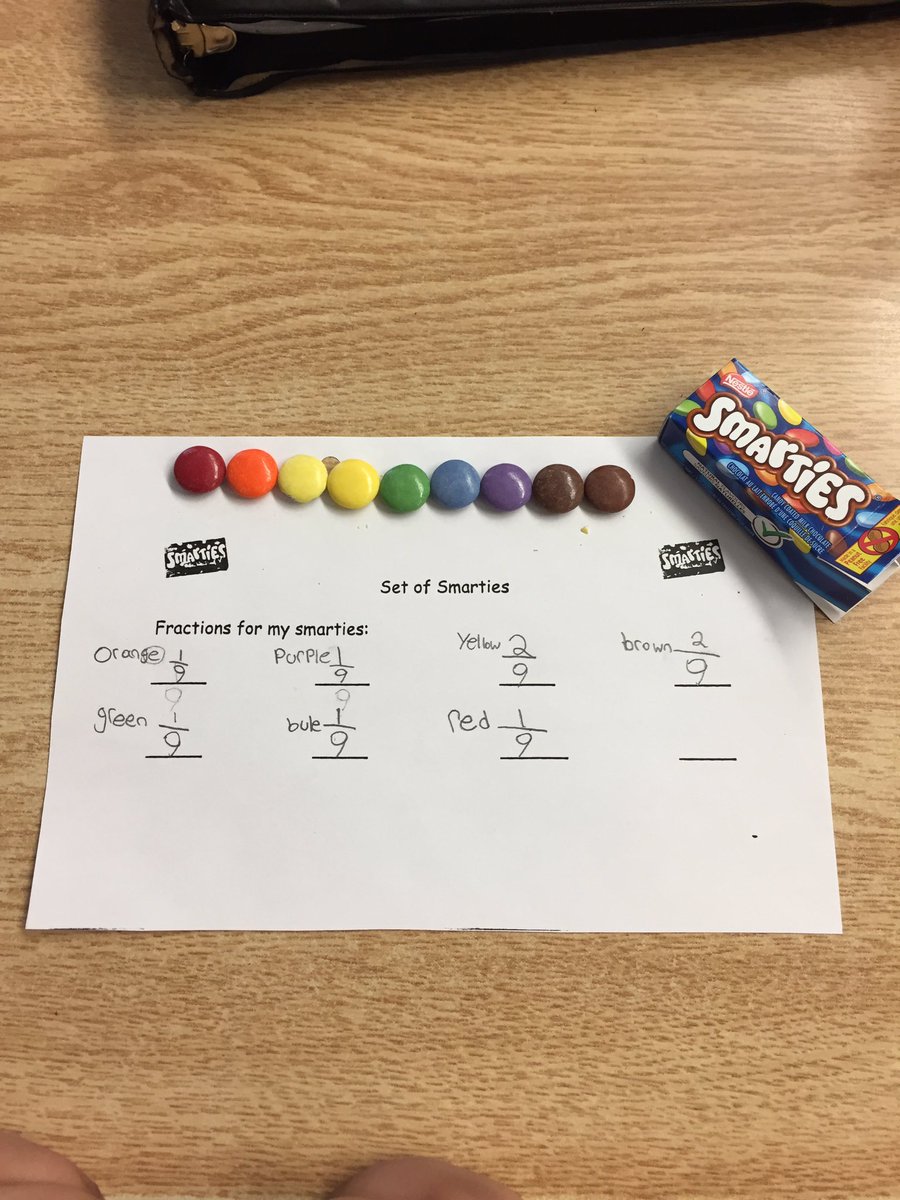 Feel free to send me any photographs. :0)
Good Morning Seahorse class! I hope you are feeling fine and looking forward to sharing some learning in your homes. Just to start us off, today I have included a maths and English task for the day and a menu for you to choose an activity from each day this week. Scroll down to below the daily activities to find the menu.
There is a lot of material on the internet for home learning and we did not want to overwhelm you in one go. More useful links, guidance on what year 3 learn and expectations of the year will be included as we go. However, to start us off have a go at these tasks that cover some of the learning we have been looking at recently.
Please remember there is no need to keep printing out. All tasks can be completed in work books. :o)
Feel free to contact me via my email if you need any help or have any questions.
Year 3 Home learning overview
Week Beginning 23/3/2020
Monday:
English- Think of all the ancient Greek myths and legends we have been reading together this term. Such as:
Perseus and the Gorgons
Pandora's box
Theseus and the Minotaur
Icarus and Daedalus
Arachne the Girl and Athena the Goddess
The Odyssey including: The Cyclops, Circe the Enchantress, The Sirens, The Charybdis (whirlpool)
Choose either your favourite myth or a chapter from The Odyssey and write a short summary of the story. A paragraph at the most. Include an illustration to go with the story in the style of one you may find on an ancient Greek vase. You can use the link below to look for Greek myths to jog your memory!
http://myths.e2bn.org/mythsandlegends/
Or have a read of these...
Extra challenge: Use a range of sentence starts and conjunctions to level up your writing. Use the information below to help.
Maths- Statistics
Think of a research question, create a tally chart and collect some data. Ideas could include:
Different birds in your garden in 30 minutes.
Number of letters in a word on a page in a book.
The colour of cars passing your house or parked in your road.
Or anything you can think of! Present your data using either a bar chart or a pictogram.
Extra challenge: Choose an activity from this booklet. You do not have to print it out. You can draw and answer in your maths book.
Week beginning 23.03.2020 Home learning menu
A Maths homework grid for both Years 3 and 4.
A guide of practical activities when learning from home.
A home leaning pack for Year 3 children to complete.
A list of free reading and book related online resources which can support home learning.